From The Office Of The President
......a message from the President of UFO College CLICK HERE
Crank up the sound on your Media Player!!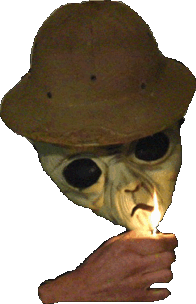 Welcome to UFO College. It is indeed an honor and privilege to have you as a guest of the UFO College community.

I urge you to take advantage of the many courses and unique student services offered at UFO College. All courses are individually tailored to suit the needs of each and every student, and can be completed at any campus of choice in as little as one day. And, because all courses are Free and include room and board, there is never a need for student loans or part-time jobs.

Whether you are new to the collegiate world, or looking to add another college degree to your resume, just remember these facts -graduating from UCLA, Harvard, or your local community college is simply not enough anymore. This is why 94% of all our multi-college applicants end up selecting UFO College for their higher educational studies.
Apply today, and join the millions of students and alumni who have become leaders in their respective fields throughout the world because of their educational training and personal contacts gained in the UFO College community. Welcome once again and remember, "The Truth is always way out there," and UFO College is ready to help you find it.

Dr. A. Lien, President
UFO College